New Review: LA Galaxy
Review by: Andrei Ojeda -- Nov 26, 2015
An updated look at the home of the LA Galaxy of MLS. Review by Southern California Regional Correspondent Andrei Ojeda.
Other Stadium News
by Jon Hart - Nov 24, 2015 10:26 PM EST
I have cash to burn to watch over-sized men run up and down a hardwood court and toss a round ball in a basket. I'm one of a dwindling, desperate tribe.
I'm a Knicks fan.
Actually, I'm pretending to be a Knicks fan. I'm an extra on Master of None, Aziz Ansari's new show. Unfortunately, I didn't earn my role for having any great talent. Fortunately, I own a Knicks jersey, a vintage Anthony Mason one, and that was my ticket. Regardless, I'm psyched. It's not every day that I get to work at Madison Square Garden.
by Paul Donaldson - Nov 24, 2015 2:14 PM EST
Coming off a great experience in Natchitoches last week which saw the Northwestern State Demons take back the Chief Caddo trophy on opening night of the Christmas Festival of the Lights season, we turn our attention to the biggest rivalry game in Louisiana sports: the annual Bayou Classic between the Southern Jaguars and the Grambling State Tigers in the Mercedes-Benz Superdome.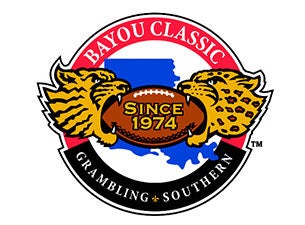 Recently Featured Stadiums